Prophetic Word From Annamarie: You are going from a Roller Coaster to a Rocket!
Prophetic Word From Annamarie: You are going from a Roller Coaster to a Rocket!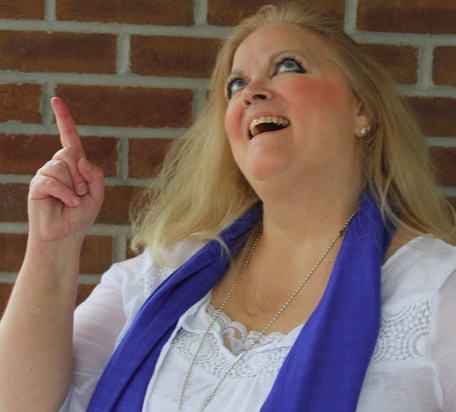 I have an exciting word for you all!
I feel a shift in the atmosphere!! You will be going from a ROLLER COASTER TO A ROCKET!
Many of you have been on a roller coaster ride for a long time. Things have been up and down, you have been asking God WHEN – when will there finally be a shift into a decisive change into my promise? When will I not always have to be in warfare with the enemy? When will there be clarity and an opening into my prosperity and peace? When will the situation that I have been praying and pressing in for finally be solved? When will I have my breakthrough?
>>> Is this happening to YOU??
Friends, I have a word for you today! There has been a SHIFT.
All weekend I have been seeing signs about the Angels of God have SCATTERED your enemies, and are safely taking you to the secret place of the Lord! God is bringing the enemy into confusion and scattering them away from you!! Now He is shifting you into becoming clear and ready for final takeoff! NO MORE stop and go, up and down. God is taking you off the ROLLER COASTER bringing you to the place of RE-FUELING UP and sending Angels to clear the way on a STRAIGHT SUPER HIGHWAY! There is an open heaven! Clarity, open doors, divine appointments are all aligned and coming quickly! Your eyes will be opened to see the Heart of God showing you things that He is doing for you that you were not able to see before!
Go to your secret place where you talk to God.
Keep your talks and walks with God close to your chest. Right now God will be giving you instruction and steps in your time with Him. Don't announce what you think God is doing until people around you will see He is doing it. He will move swiftly on your behalf as you work with Him like a TOP SECRET assignment. Then BOOM the ROCKET TAKES OFF you are READY to COMPLETE THIS MISSION YOU WANT TO COMPLETE.
Decree this verse over yourself: "Father, I agree and decree your word over myself and my household according Deuteronomy 28:7 that "Blessed shall I be be when I come in, and blessed shall I be when I go out. The LORD shall cause my enemies who rise up against me to be defeated before me; they will come out against me one way and will flee before me seven ways. The LORD will command the blessing upon me in my barns, businesses, projects, purposes, home, office, family, ministry, __________________________ and in all that I put my hand to, and He will bless me in the land which the LORD my God gives me."

Pray: "Father, thank you for scattering my enemies! I ask for Warring Angels and Heavenly Hosts to go before me and make my way clear and fast as You guide me through your Holy Spirit, and I invite You now Holy Spirit to come and give me eyes to see and ears to hear only YOUR VOICE and Your Doings Father God! Lord Jesus King of Glory open up Heaven over me and my Household! Father, take me into the secret place with YOU – for you to speak Your divine strategies into me! I decree VICTORY in the mighty name of Jesus Christ in whom I serve!" Amen!!
>>> Listen closely my freind! This is about each of us aligning with God's Promises and decreeing to Him now:  "HAVE YOUR WAY LORD – TAKE THE CONTROLS – I AM READY TO FLY LIKE A ROCKET!"
Whooo hoooo!!!!  All of Heaven is cheering you on and so am I  ♥♥♥
Love you and GO GO GO – you are gonna do this !!! – Coach Annamarie