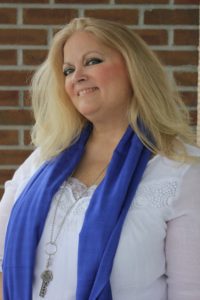 Hello my friends!  I am Annamarie Strawhand author, mentor, faith leader,  biblical teacher and TV host.   About seven years ago,  I heard God tell me loudly in my spirit – "Annamarie, Teach My People How To Be Victorious In What I Called Them To Be!"  I replied,  "Yes Lord, how do you want me to do this?"
Then the Holy Spirit led me on a journey of faith discovery – He clearly showed me that many people are truly not aware of the goodness of God, many do not have the faith that they will ever become what they hope to be!  Many are lost, afraid and don't realize that God truly WANTS us each to achieve our dreams! He wants us to see and experience how much pleasure it gives HIM when we are walking in our true purpose! Which is our dreams, goals and gifts – put into us by God Himself!  So I am setting out to teach and activate what God has asked me to do!
My gift is to help you discover your gifts, strengthen your faith, activate your purpose and accelerate your dreams. Helping you become all you are destined to be! HOW to see the open doors God has in front of you! Teaching you how to activate the divine connections and finances that God has waiting for you to make your goals happen at full speed!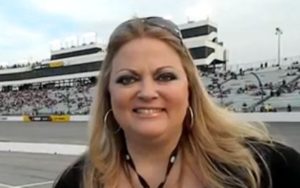 After 35 years working as a professional coach and consultant in motorsports,  I have helped many race car drivers, auto racing teams and businesses succeed. I have been a corporate sponsorship and career development expert – giving personalized strategies to my clients who have successfully attracted thousands upon thousands of dollars in sponsorships over the years so they can reach their career goals quickly – moving them up the ladder to to top levels of the sport,  including NASCAR and IndyCar.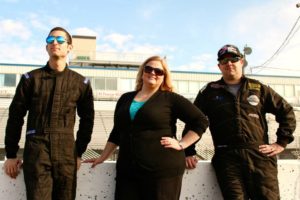 A few years ago I started applying prayer and faith activation of God's word and promises into my coaching strategies, working with my motorsports clients in helping them believe to achieve their goals – the results were astounding!  I am excited to tell you we had miracles of receiving significant checks towards their racing goals almost immediately and from people they just met!  These 'faith strategies" also resulted in corporate sponsors coming out of seemingly no-where and also huge opportunities coming into the lives of my clients very, very quickly. Soon I was praying and activating the word of God with most of my clients, their faith in God was building and they were seeing big breakthroughs!
As a woman of faith, and along my own walk in my purpose – I have learned that God is our true personal "sponsor" for each one of us with our goals and dreams – and even to build and finance our businesses.  I am now mentoring and teaching all people of all walks of life, not just racing  – but those individuals who have a deep desire to become what you truly want to BE and DO!
My teachings show you that when your faith is activated and accelerated by carrying out a specific step by step biblical strategy, you can step into your life's purpose faster and bigger than you ever expected!
I am passionate about the Goodness of God and I want to help you see God's goodness activated in your life, business and career!  I hope you will also join me on my YouTube Channel for inspiration, motivation, Christian faith based teaching and prayer. Along with our livestreams and podcasts "Life In The Faith Lane".
Romans 8:28

"

And we know that all things work together for good to them that love God, to them who are the called according to his purpose."
God has a great purpose for all of us  – His purpose is in your heart and needs to become a reality!  Your dreams are put there by God to prosper you for your good – bigger and better than you can ever imagine – let's make it happen!
Annamarie's Testimony: 
I always felt a strong desire inside me that I was meant to do something more, something bigger. I kept trying to do it my way, without consulting God or the Bible.  I was a "Christian"  but I did not have a true relationship with Christ.  As I reached my 40's things were getting harder and more stressful for me.  I got involved with businesses and people unknowingly who had evil intentions against me and my family and I suffered.  My life's work was being stolen by people who wanted to take advantage of my knowledge, contacts and experience.  I felt depleted, like a plucked chicken. I was looking for answers, exhausted and lost, at the end of my rope. I started looking into new age stuff for 'peace' but something just was not right.  One night I had a dream. I was in pitch black and I saw a light in the distance, it was Jesus, I wanted to go to Him, but something very evil and wicked was holding me back, covering my mouth. Finally I broke free and cried out to Jesus! I woke up in a sweat. It was very real.  I was terrified. 
That morning I realized I never wanted to be without Jesus ever again. I began a journey back to Him and I asked God to be my Father, and Jesus to be my Lord and Savior. I surrendered all to Him. I invited the Holy Spirit to work in me and show me the way.  I bought my first King James Bible (actually read it and understood it) my family and I joined the church and were baptized – and God has sent amazing people, miracles and now my true purpose into my life.  My family is thriving,  my businesses have been very successful,  and nobody is taking advantage of me anymore.   I am building a ministry and writing my first Christian book.  I talk to my Heavenly Father every day and since then I have had dreams where Jesus is there and I am close to Him, talking with Him and He is pleased with me. No more darkness! Evil is defeated in my life in Jesus name! PRAISE GOD! 
You have to come to the end of yourself – that is where God Begins.
My loving Father showed His heart to me. He gave me a warning dream.  He wanted me to come to Him and He wanted to use me for His Kingdom and Light and I was allowing the enemy to hold me back in the darkness. I literally 'saw the light" of Jesus! He came for me! He picked me up and took me by the hand into places I once thought impossible. Now, I don't want to have a day without Him in my life and I am excited to share the GOOD NEWS and be obedient in the calling and purposes He has designed for me. LIFE IS GOOD!! My family, my clients and I have experienced many miracles since that day!  Thank You Father God, Thank You Lord Jesus, Thank You Holy Spirt!! Your loving and devoted daughter, Annamarie
Personal: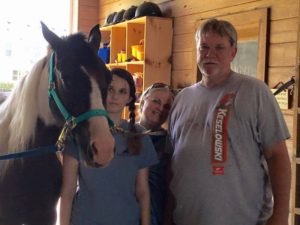 Annamarie lives in the southern area of Virginia Beach, Virginia in the country in the region once known as "Princess Anne County" with her husband of 21 years, Michael Strawhand and their 19 year old daughter Landry Leigh. They have chickens, a kitten named Snickers, and their dog Junior is a border collie mix who loves to 'herd" the chickens.  Annamarie and Landry saved a rescue horse named Pongo which was a healing miracle for Landry,  who had to overcome being severely bullied in school.  The true story of Pongo the Rescue Horse is available here. Annamarie loves to share encouragement videos on her Facebook page and bringing Mike and Landry, sharing a teaching and sometimes  including the family pets and (Pongo) in the videos too!
The Strawhand's are members of Oak Grove Baptist Church in Virginia Beach VA and are growing a Holy Spirit filled prophetic ministry out of their home.
Enjoy Annamarie's Bible Based Teachings on her YouTube Channel here: