Life In The Faith Lane TV
Life In The Faith Lane TV

Watch Mon-Wed-Fri Mornings weekly on my official YouTube Channel and Facebook Page:  Annamarie Strawhand-Life In The Faith Lane TV
Use our hashtag and share #lifeinthefaithlanetv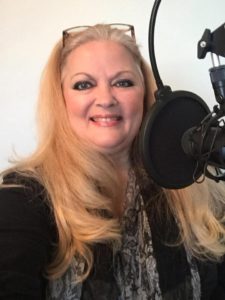 I want to help you along life's journey! Join me – Coach Annamarie for step by step teaching, biblical guidance, strategies, for your goals and dreams!  How to advance in life, and have a blessed family and prosperous business and career. I will be sharing the tools to overcome, succeed and lead in today's world.
Life in the Faith Lane,  where we promote the goodness of God and point you to His promises for your life!
Hosted by "me" – your "Faith and Victory Coach" Annamarie Strawhand!
SUBSCRIBE HERE to my YouTube Channel and click the little 'bell' next to it to make sure you receive notifications. 
If you can't make the live broadcast, come catch it on the replay. 
God bless you. See ya there!
Love ya,
Coach Annamarie 
LIVE broadcast on Facebook and YouTube:
MONDAY @ 11am Eastern – MOTIVATION MONDAY – Prophetic Bible Teaching – Current events from a biblical and faith perspective.
WEDNESDAY @ 11am Eastern – CAMEL DAY – How to Prosper in your life and Purpose, Q/A – Ask Your Questions and Coach Annamarie will Answer you with Holy-Spirit-guidance.
FRIDAY @ 11am Eastern – PRAISE REPORTS, PRAYER REQUESTS AND COMMUNION – Share your praise reports. Then, Annamarie will pray over your prayer requests as we pray together over each other and invite the Lord Jesus to our table and have communion together.
–