21 Day Holy Spirit Fast – Hearing God with More Clarity
21 Day Holy Spirit Fast – Hearing God with More Clarity
Luke 12:48 From everyone to whom much has been given, much will be required; and to whom they entrusted much, of him they will ask all the more. 
I start with this word from the Gospel of  Luke for you all and myself, to remind us that if we are to receive greatly from Father God, we must have the understanding that we are to steward these gifts well and responsibly. We must also understand the greater the gifting (spiritual) especially to hear God prophetically and clearly comes with requirements of faith and obedience.  Setting yourself apart for God.  The prophetic act of faith of fasting is one of the most powerful and meaningful showing of love, faith, obedience, trust and stewardship to your loving Father God, the giver of all good gifts. 
21 Day Holy Spirit Fast – Hearing God with More Clarity – Eating Plan and Prayer Strategies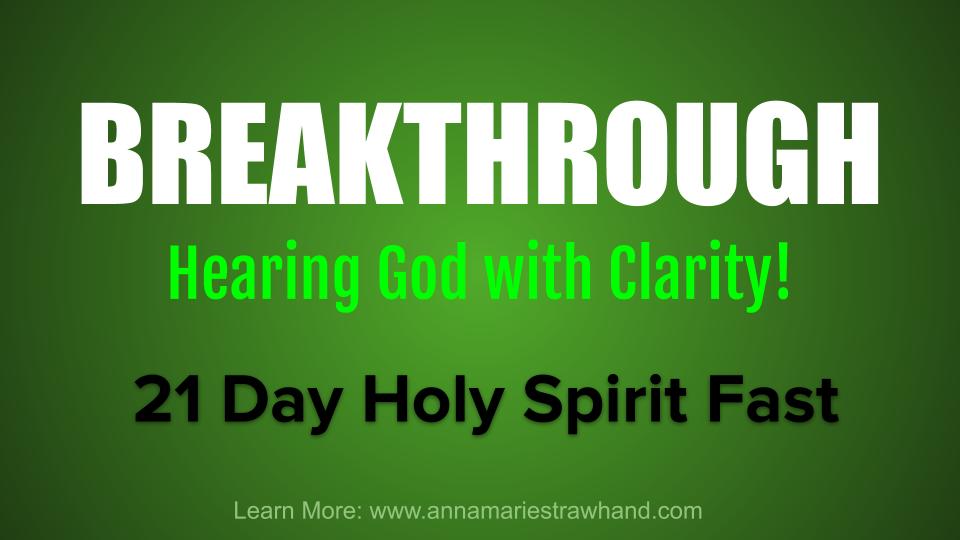 Hello my friend!  You are here because you are ready to get serious about your relationship with God and you have a desire to hear His voice and the guiding instruction of the Holy Spirit with greater clarity!
I am so excited to share this 21 Day Fast with you and I pray that you receive breakthrough in many areas of your life! I have done this fast with my students and those who follow my ministry with wonderful results!
I have learned that Fasting is a prophetic act of faith.  What you do in obedience to the Lord, you can expect in faith supernatural breakthroughs for your obedience!  What you do in secret, God rewards openly!
Watch this video about our fasting results and breakthroughs:
I have recipes, encouragement and a WORD from the Holy Spirit for you for your Fast!
(FOOD LIST, RECIPES AND PRAYER STRATEGY BELOW – SCROLL DOWN)
Many of you who have joined me on my 21 Day Holy Spirit Fast may be needing some recipe ideas so I wanted to share what I am eating on this Fast.  These recipes include ingredients that are all allowed on my food list for the fast. I want you to know, that after much prayer about asking God to hear him clearer and getting acceleration with aligning with the Holy Spirit – this is a specific fast that was given to me through the Holy Spirit and I give God all the Glory.
On the first few days of the Fast, you may experience some low energy, brain fog and even a headache – that's because your body is detoxing.  Keep drinking plenty of water and push through because there is a new energy coming to you, a spiritual energy as you begin to seek God for deeper things.  One thing I keep saying out loud over and over while on the fast is: "God, I love you more than I love food!"  It might be simple but it really helps strengthen me and reminds me WHY I am doing it.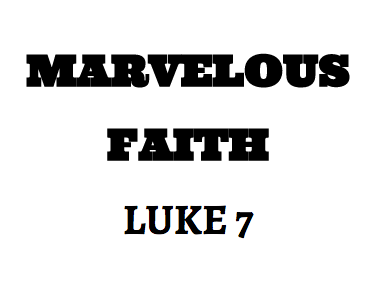 God is moved by our faith and doing a Fast shows great faith!  (read my blog about the kind of faith Jesus marveled at here)
Because we are sacrificing certain foods and entertainment to seek Him deeper – we are telling God: "I want You more God"  He honors your faith and actions by expediting His promises to you – If we hunger and thirst for Him – He will fill us quickly when we act out of obedience, surrender and belief in His power.
Remember this Fast is not just about food and prayer – it's about growing spiritually and desiring to hear the voice of God clearer – so don't forget to write down what God is showing You – these are your answers and strategies he has for you!
During this fast the Holy Spirit gave me a powerful prophetic word in my spirit – this is for all of you too!
"HOLY SPIRIT SAYS: LOOK AT WHAT THE FAITH OF ONE WOMAN OR MAN CAN DO – DECREE IT AS YOU WANT TO SEE IT!"
FAITH MOVES GOD!  Receive this word my friends! This brings ACCELERATION of your goals and what you are believing for in faith!
For those of  you doing this fast with me – send me a message on how you are doing and what God is showing you!
BE ENCOURAGED!  GOD WILL REWARD YOUR FAITH!
All of Heaven is Cheering You On and I Am Too!!  Let's finish this race strong! Our Victory is in Jesus Christ!! whooo hooo!!
Love, 
Annamarie
FOR SUPPORT AND PRAYER REQUESTS DURING THIS FAST – JOIN MY CHAT ON TELEGRAM https://t.me/faithlaneTV
You can also visit my website for many prayers and decrees written for you for almost any need. www.annamariestrawhand.com
(FOOD LIST, RECIPES AND PRAYER STRATEGY BELOW – SCROLL DOWN)
Try to refrain from any non-Christian entertainment or media at this time (movies, music, videos, news etc)  This is considered something you consume in your spirit so make sure what you are "taking in" is good.  I have a list of Biblical movies and videos below.
READY SET – START YOUR FAST!
First – Watch My Video Teaching On Fasting Here: https://youtu.be/RvFCJr4F5HE
NOTE: If you have never fasted before, and you are on meds or have a specific dietary need, please consult your physician before starting any fast. 
Foods To Eat  (approved food list)
Eggs – Scrambled, Poached, Hard boiled
Green Leafy Vegetables and Herbs
Olives – Green or Black
Mushrooms, Avocados
Zucchini, Sweet Potatoes, Squash, Cauliflower, Broccoli, Asparagus
Beets, Carrots, Celery, Cabbage, Cucumbers
Fresh Garlic/Onions, Fresh Ginger
Turkey, Chicken or Fish (no breading, no beef, no pork)
Green or Herbal Teas
Warm Bone Broth for sipping (chicken/turkey) 
Water – Lemon, Lime or Fresh Mint
Chicken, Vegetable or Turkey Broth 
Kosher Sea Salt / Fresh Ground Pepper
Vinegar/Lemon Juice
Olive Oil and Vinegar Dressing 
Coconut Oil
Mayonnaise (olive oil based is best)
Plain yellow mustard
Avocado Dip (see recipe)
Baked Sweet Potato (see recipe)
Spinach and Eggs (see recipe)
Dried Carrot Chips (or beet/sweet potato chips)
You can also choose to do a fast with no meat or eggs, just veggies. 
Refrain from eating/drinking the following: (DO NOT EAT) 
No Fruit/Nuts – Fresh or Dried (the fruit produced should be the FRUIT OF THE HOLY SPIRIT) 
No Dairy Products
No Pork
No Beef
No Grains, Rice or Corn
No breads or baked goods
No Shellfish 
No Beans 
No Nightshade Vegetables (NO tomatoes, peppers, white/red potatoes or eggplant NO spices made with peppers – paprika, etc)
No Sweetened Condiments (ketchup/bbq sauce – has a lot of sugar)
No Sugar 
NO Artificial sweeteners 
No Coffee
No soda
No alcohol or wine
(grape juice and cracker allowed for communion time – we take communion together on Friday's broadcast)
Try to refrain from any non-Christian entertainment or media at this time (movies, music, videos, news etc)  This is considered something you consume in your spirit so make sure what you are "taking in" is good.  I have a list of Biblical movies and videos below.
Here are some recipe ideas for your Fast:
Easy Spinach and Eggs:
2 Tablespoons Extra Virgin Olive OIl
Small Chopped Yellow Sweet Onion
2 chopped garlic cloves
2-3 Handfuls of Fresh Spinach Leaves 
(fresh sliced mushrooms are yummy too or asparagus)
1 Large Egg
On stovetop, coat a skillet with 1 tbsp of Olive Oil, bring to med heat, add chopped onion and garlic, saute' until transparent.  Add handful of fresh spinach and stir in, cover until fully wilted. Crack one egg over top and mix in until cooked. Serve hot plate with a sprinkle of sea salt and cracked pepper – then add the other Tbsp of olive oil to drizzle on top!
Avocado Dip/Spread
2 ripe avocados
1/2 cup finely chopped sweet onion
1 clove finely chopped garlic or (pressed through presser is ideal)
sea salt and fresh ground black pepper to taste
Tbsp extra virgin olive oil
Tbsp white vinegar or lime juice
Put all into a bowl mix with mashed avocados and stir until smooth, dip with carrots/celery or carrot chips.  Spread on thin slice of turkey and roll up or make a lettuce wrap with the turkey and spread.
Baked Sweet Potato
1 large sweet potato, washed, skin on
Make a slit in the top for steam
Bake on a cookie sheet or pie plate @350 degrees in center of oven until juices bubbling out and potato is soft, remove from oven and place on plate
Slice potato open and pinch back skin and mash up center with fork
Add one tablespoon of extra virgin coconut oil to melt on mashed up potato
Sprinkle a dash of pumpkin pie spice, serve and eat warm 
SCROLL DOWN FOR PRAYER STRATEGIES DURING THIS FAST
Prayer Strategies IN ORDER:
DAILY:  Get Suited Up each Morning with my Suit UP Prayers – This is very important to keep you strong in the spirit to FULLY LAST IN THIS FAST this 21 days!
1.) First Week (Days 1-6)  SURRENDER – REPENT – PURGE AND CLEAN UP YOUR SOUL
FOCUSED REPENTANCE/SOUL CLEANSING –  Face Down On Floor Surrender Yourself and Those you are interceding for to completely to GOD (2 Samuel 12:16)  (if you cannot lay on the floor, then kneel) 
FORGIVENESS AND LOOSE ALL BITTERNESS – Forgive Everyone including yourself. Repent for any Sin, Bitterness or Unforgiveness that you have been holding. Release and Loose all Bitterness and Unforgiveness from your Soul – Purge it all out and on to the Cross – If you can't remember who to forgive, then just ask Jesus to take it off you and on to the cross and cover all your sins in His blood.  (unforgiveness and bitterness being held in your soul is one of the biggest blocks to breakthrough and keeps you from hearing God) DO MY SOUL CLEANSING PRAYER/DECREE HERE: SOUL CLEANSING PRAYER 
Book Suggestion:  Soul Decrees By Katie Souza
2.) Second Week:  (Days 7-12) PRAYERS AND PETITIONS TO THE THRONE OF GOD – COURTS OF HEAVEN
Stand Before the Court of Heaven – Go Before the THRONE of The Father – Petition Your Needs/Requests – Ask Jesus/Holy Spirit for help, get your bloodlines cleansed, remove the legal rights of the enemy!  –  I have a printable guide on how to go before the courts of heaven. DOWNLOAD AND PRINT MY FREE GUIDE: HOW TO APPEAR IN THE COURT OF HEAVEN BY FAITH AND VICTORY COACH ANNAMARIE STRAWHAND
Book Suggestion:
From The Courtroom of Heaven To the Throne Of Grace and Mercy By Jeanette Strauss
From The Courtroom Of Heaven – To The Throne of Grace and Mercy- Prayers & Petitions Companion Book. Spiral-bound (written for you courtroom prayers)
3.) Third Week: (Days 13-21)  DECREE – ENGAGE – WATCH – LISTEN –  RECEIVE 
This is the time to really have conversations with the Holy Spirit and also confirming what you are believing God for by faith. Open your day decreeing the promises of God over your life. If it's healing, decree healing scriptures, if it's financial, decree financial scriptures, if you are praying a prodigal home, use my Prodigal Prayers here.  Then ask the Holy Spirit to start showing you signs.  He may show you numbers, scripture, pictures, ask Him questions and ask for heavenly downloads. Engage in conversation and be awake and open and aware to what He shows you. Write it down, take pictures on your phone if you see something He points out to you.  Receive this as a sign of God's faithfulness that your breakthrough is happening!  
First and most IMPORTANT decree: RENOUNCING AND BREAKING UNHOLY COVENANTS
Search this website here for a list of  Prayers and Decrees based on your need. 
God watches over his word to perform it! You speak it… He accelerates it! (Job 22:28) (Jer 1:11-12)
DECREE AND AGREE WITH GOD:
"Today I decree over my divine purpose as written for me in heaven by God.   I agree with what you say Father over my life! I believe Jesus Christ is the author and finisher of my faith.  I believe Jesus Christ designed my life as His plan and blueprint for my kingdom assignment and gifts to be a blessing to the world and I ask that my divine blueprint is activated right now and fulfilled by the authority of Jesus Christ and the power of the Holy Spirit.  I ask the Lord to set up divine connections, interactions, events, appointments and God-encounters. I will be ready and able to interact with people of influence to help set me up for success. I declare open doors of blessings and new opportunities into the next levels God has for me. I speak financial increase and unexpected provision over my life.  I declare promotions and awards for a job well done. I ask for Divine favor from God the Father when I come in and when I go out. I request to receive downloads of fresh ideas from the Holy Spirit that create acceleration and advancement. I say that I will not be ignored, declined, delayed, passed over or left out in Jesus' Name! Because I am the head and not the tail, above only and not below. Today I declare I am gainfully and steadily achieving my goals and that success, favor and blessing shall be my portion!  I decree and declare this all in Jesus (Yeshua's) Name! AMEN!! Whooo hooo!
GET MORE POWERFUL DECREES FOR ACTIVATING AND ACCELERATING YOUR DIVINE PURPOSE IN MY BOOK….
FAITH AT FULL SPEED – ACTIVATE AND ACHIEVE YOUR DREAMS AT RECORD SPEED – By Annamarie Strawhand
HIGHLY SUGGESTED DURING THIS FAST >> JOURNALING

Journaling (notebook needed to write down dreams / visions) getting clear with God – write down each date through the 21 days – write about what you ate, prayed, dreamed, what words in the Bible God is showing you, etc.  Journaling is crucial to this time for your communication with the Holy Spirit AND GETTING CLEAR INSTRUCTION AND ANSWERS. 

Journal startup idea:  Write a letter to God in your journal reflecting on all the times He was there in your life when you REALLY knew it was HIM that stepped in, saved your life, got you out of a mess, moved you somewhere new, changed your direction when you were on the wrong path, sent a blessing out of nowhere etc. Go all the way back to your childhood. 
Nightly Praise Worship  — Communion – Invite Jesus and Holy Spirit to your table:
>> grape juice and cracker for daily communion<< (I use Kedem Grape Juice from Israel and Yehuda Matzo Crackers) We will be taking group communion on my Friday broadcasts.  HERE IS MY TEACHING ON HOW TO TAKE COMMUNION AT HOME
Anointing oils before bed, bless the oil in the name of Jesus decree it is the Holy Anointing of the Holy Spirit and consecrate to God, and anoint forehead, back of neck (anointing breaks all yokes of bondage) and also your feet. Decree: "I am anointed by The Holy Spirit from the top of my head to the soles of my feet – spirit soul and body I surrender to your power and glory Holy Spirit in Jesus name!"  Have journal next to bed and pray for the Holy Spirit to come in your dreams and download messages and strategies for your life – prepare to write down your dreams. This is my step by step teaching on how to pray and apply anointing oil.
TAKE SHABBAT – Friday Sundown to Saturday Sundown No Work (Rest in the Lord – Focus on Relationship, Thanksgiving and Praise and talking openly with Him – ask those questions – why, show me Lord – let Him lead you to the answers in His word) I love to turn on praise and worship music from Joshua Aaron and just sing and praise God during Shabbat.
Bible Reading Throughout The 21 Days: ( Or Your choice – where God Leads You)
Samuel
Joshua (see my full video teaching on the Book of Joshua here)
Psalms Songs of David
Proverbs  31
Book of Esther
Book of Daniel
Hebrews
Romans 
Biblical Videos/Movies and Channels to View/Listen during Fast:
Zola Levitt Presents:
The Book Of Ruth >> https://www.youtube.com/watch?v=-YvKYdC-Lw0&list=PL1C0FA88C2ADCCB63
Esther >>
https://www.youtube.com/watch?v=r60WjEWnCm0&list=PLE8D6678775D509C1
Joseph >>>
https://www.youtube.com/watch?v=iyD6Q_MAT0Y&list=PLBPDdJBXRyTOKo5m8G2LE6uBjtQ-N0Q68
Treasured Inheritance Ministry – Teachings of Heroes of Faith
https://www.youtube.com/playlist?list=PLW7i3FIFcWgeM6-wAgrg0I2MEL34eJSMG
Proverbs 31 Teaching: 
https://www.youtube.com/watch?v=
NJkuX7A4HZQ&list=PLW7i3FIFcWgd_TfXgp0YGm0SaWXiMnoVu
Motivation:
Becoming a Superhero Like David | Johnny Enlow
Music/Soaking: (Christian Source)
Emily D'Aria Music: https://www.youtube.com/channel/UCEk6uOGE5O0IiAfxaKTg7QA
WholeTones 444 hz and Key Of David with Michael Tyrrell: https://www.youtube.com/watch?v=c7coM119ZXQ (loop)
Resting In The Holy Spirit 444 hz: (loop) https://www.youtube.com/watch?v=77FW98_wV8E
Graham Cooke – Soaking In Expectation: https://youtu.be/m1X7WNqNkZI
Katie Souza – Soaking – Soul Cleansing: https://www.youtube.com/watch?v=yhlTc0i9Rfk&list=PL9CZoTflHmQ6NKRVLNHLlEnV5o9weHzDd
GOD'S GOT YOU!  KEEP MOVING FORWARD BOLDLY! YOU CAN DO THIS ALL THE WAY!
Proverbs 4:25-27 "Let your eyes look straight ahead; fix your gaze directly before you. Give careful thought to the paths for your feet and be steadfast in all your ways.  Do not turn to the right or the left; keep your foot from evil."
Philippians 3:13-14 "Brothers, I do not consider that I have made it my own. But one thing I do: forgetting what lies behind and straining forward to what lies ahead, I press on toward the goal for the prize of the upward call of God in Christ Jesus."
Luke 9:62 Jesus said to him, "No one who puts his hand to the plow and looks back is fit for the kingdom of God."
Jeremiah 29:11 "For I know the plans I have for you, declares the Lord, plans for welfare and not for evil, to give you a future and a hope."
Luke 17:32  "Remember Lot's wife."
MY FREIND, IT'S GO TIME!  GO FORWARD ONLY FOR THE VICTORY IN CHRIST JESUS – HE ALREADY CLEARED THE WAY – DON'T LOOK BACK! DON'T BE DISTRACTED! TAKE THE NARROW PATH, TAKE THE ROAD LESS TRAVELED – DO NOT FEAR!  BE BOLD AND COURAGEOUS THE LORD YOUR GOD IS WITH YOU WHEREVER YOU GO! (Joshua 1:9)
YOU CAN DO IT!!
BE ENCOURAGED!  GOD WILL REWARD YOUR FAITH AND BOLDNESS!
All of Heaven is Cheering You On and I Am Too!!  Let's finish this race strong! WHOO HOOOO!
Love,
Annamarie Strawhand – Your Faith and Victory Coach
Questions?
Contact Annamarie Here: https://annamariestrawhand.com/contact/